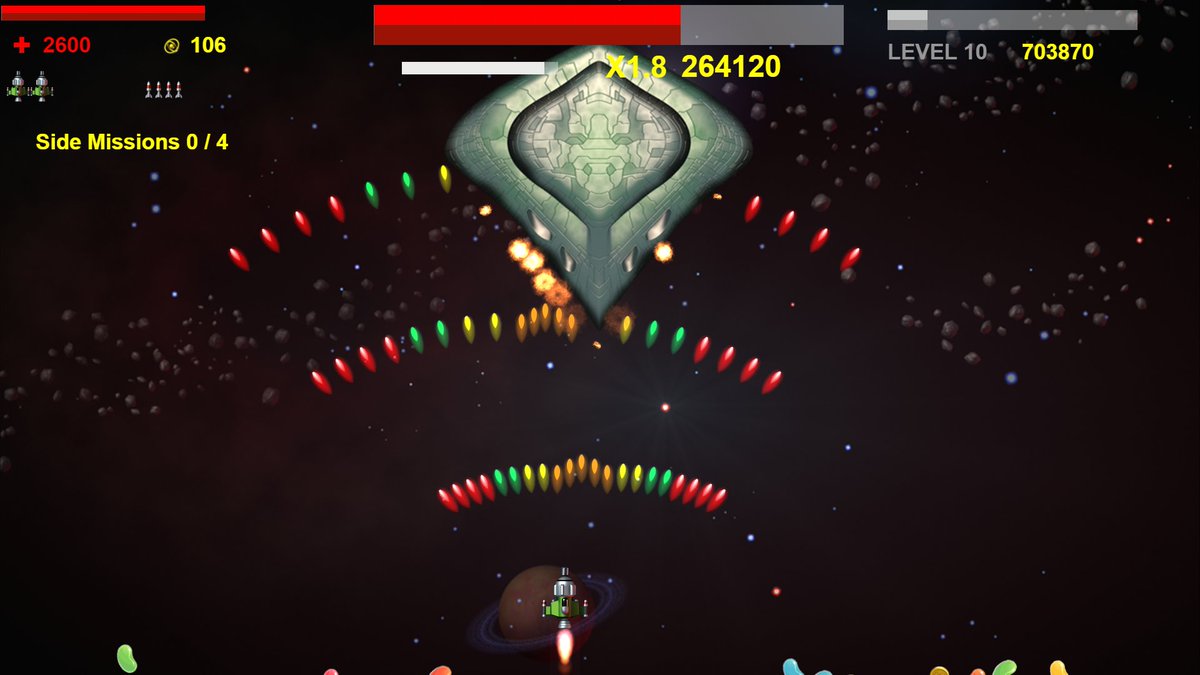 Spinner Invaders
Comments
Log in with itch.io to leave a comment.
This game was pretty fun. The music and art was very nice, and had consistent aesthetics. CoOp mode was fun. I would probably rate 5/5 stars at the moment, but I hope the full version is just as good!
Sick game! Loads of fun and just the right difficulty!

Played a lil bit of this on my channel!
I enjoyed watching your video and Thank you for playing my game .
Spinners and Jelly Beans are bond together forever. LOL!